How about enjoying rummy without investing any money? Amazing proposition, isn't it? At Rummy Passion, there is a huge variety of free rummy games that allow the players to hone their rummy playing skills and enjoy themselves for free. In fact, these free rummy games are on the very same lines as Cash Rummy Games. Experience the thrill of playing rummy games without spending anything at all.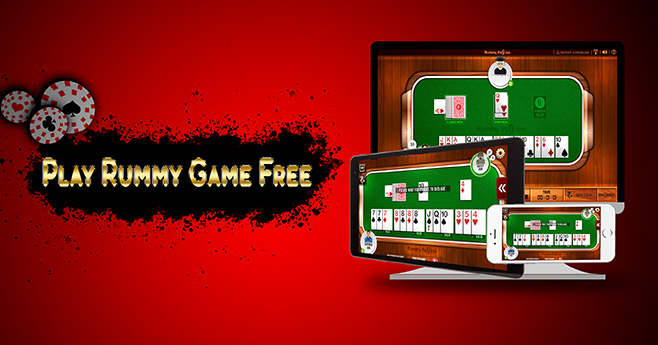 The free games are available in all the different formats such as Points Rummy Games, Pool Rummy Games and Deals Rummy Games. You can be a part of any table and experience the fun of playing rummy at absolutely no cost at all. Rummy Passion offers an international standard gaming environment and features to the players in India. These include an attractive and easy to navigate game interface, friendly and efficient customer support services in six different languages, 24X7 availability of games and many more.
Rummy Passion gives you the privilege of playing free online rummy card games anytime and anywhere. Not just that, mobile rummy players at the site get access to the same state of the art facilities as do those who play on computer. In fact, the game has become as portable as your smart phone. Our tables witness the presence of rummy lovers from all over the nation. Just join a table and revel in the brain storming entertainment!
How to Start
There is a concept of virtual money to play free rummy games at Rummy Passion. This virtual money is in the form of Practice Chips.
For free rummy games, entry fee is paid in the form practice chips.
Register with Rummy Passion and get 2000 Practice Chips to play free Online Rummy card games.
Verify your email id and get another 10,000 Practice Chips.
These allow you to play all versions of rummy games.
Practice chips have no monetary value and cannot be redeemed for cash.
Practice chips allow rummy players to play for free, hone their skills and enjoy themselves to the fullest without spending a penny.
How to Play
Log into your Rummy Passion account.
Go to Free Play > Rummy Passion Games Lobby > Practice Games
Choose a game format viz. Points, Pool or Deals Rummy
Select a table. There are 2 player and 6 player tables.
The entry fee generally ranges from 50 to 1000 chips.
Click 'Join' to take a seat.
You can win or lose your practice chips, depending on your rummy skills.
The chips are instantly credited to your account when you win.
Free Rummy Games are a Boon
A newbie player is always advised to practice the game by playing at the practice tables first. Playing free rummy games paves your way to becoming an expert rummy player before you take a plunge into the world of high adrenaline rush cash rummy games. It is also a great source of relaxation and pleasure.
Great Fun

Rummy is an excellent leisure pursuit. Engaging in the game helps you to bid adieu to stress and feel refreshed. The primary aim of playing a game is enjoyment. Winning and losing are secondary considerations. While rummy experts enjoy more when they play with real cash, you can experience a similar thrill by playing with practice chips. When you win, the number of chips in your account increases and when you lose, the number of chips also decreases.

Experimenting with New Tricks and Strategies

Like everything else in this world, out of the box ideas to maneuver the game in your favor can work wonders for you on the game tables. You can easily test such tricks when you play the free rummy games and get a fair idea which of them can be used in the cash rummy arena.

Become an Expert Rummy Player

Free rummy games allow you to practically implement all that you know about playing rummy. They provide you with a wonderful platform to work on your rummy playing skills and enhance them. This expertise also boosts your confidence, and both of them together ensure that your foray into cash rummy is successful.

Smooth Transition to Cash Rummy Games

After adequate practice on the practice tables by playing free rummy games, you can descend onto the cash rummy tables, play the game with élan and win big bucks. Rummy Passion offers splendid bonuses to its cash rummy players. Actually, there is a complete 'Welcome Bonus Package' that adds substantial cash to your account before you start playing.

Register with Rummy Passion and get a whopping Welcome Package up to Rs 10,000 in the first week of joining. There is a 100% Welcome Bonus up to Rs 7000 and 50% Top Up Bonus up to Rs 3000!

To know more about any aspect of the game, you can always contact the friendly and professional Customer Support services of Rummy Passion.