Play to Earn at Rummy Passion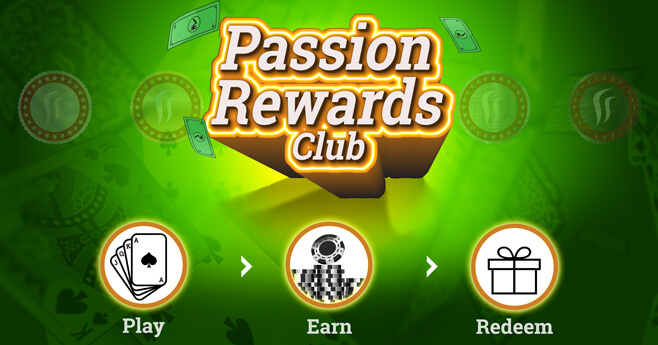 Get ready to level up your gaming experience with Play to Earn – an exclusive reward feature designed especially for those who love playing cash games at Rummy Passion. Your gaming experience will become even more exciting with this feature, which provides amazing benefits that you don't want to miss out on. And the best part? Joining the Play to Earn is as easy as making your first deposit and diving into some thrilling rummy cash games.
The Play to Earn money feature gives you the opportunity to receive rewards simply for playing your favourite rummy cash games. As you play the game, you will not only have the best time, but you'll also get the opportunity to earn real money. It's as simple as 1-2-3. Make a deposit, play cash games, and see your earnings add up. As you accumulate more points, you can climb to higher Loyalty Tiers. At higher tiers, you will earn points faster and get even more benefits.
Now, let's talk about climbing the ladder of success with the Play to Earn money feature. The higher your tier, the bigger your earnings. Your quest for huge rewards begins with the Silver Tier. At this stage, you will receive 5 Points for every Rs 10 Rake that you contribute. As you continue to play and earn those points, you'll gradually move up to higher tiers. And guess what? – At higher tiers, you will earn faster because, as you climb the ladder, every additional game that you play will provide more points than what you will earn at the lower ones.
The Black Tier, which is the highest level of Play to Earn, is the ultimate destination. When you reach the Black Tier, you can benefit from the most amazing higher rewards. It's similar to going into Play to Earn's VIP section, where your reward points will grow faster. The more you play, the quicker you'll accumulate those points and go closer to reaching the elite level. Rummy Passion makes it easy for you to Redeem Loyalty Points. You can redeem your points for cash bonuses with just a few taps on your mobile device.
So, if you enjoy rummy cash games, why not enhance your gaming experience by enrolling in the Play to Earn money feature? You will not only have a great time playing, but you will also have the chance to earn alongside. It's time to turn your gaming passion into a rewarding adventure.
| Tier | Reward Points per Rs 10 Rake |
| --- | --- |
| Silver | 5.0 |
| Gold | 5.45 |
| Platinum | 6.05 |
| Black | 6.80 |
Visit My Account to check your Loyalty Points.