Every Sunday is a special day at Rummy Passion. You can claim up to Rs 5000 extra play money when you make a deposit on Sundays. Simply use bonus code PASSION when you deposit and we will give you 25% extra. Now Sunday is the best day of the week!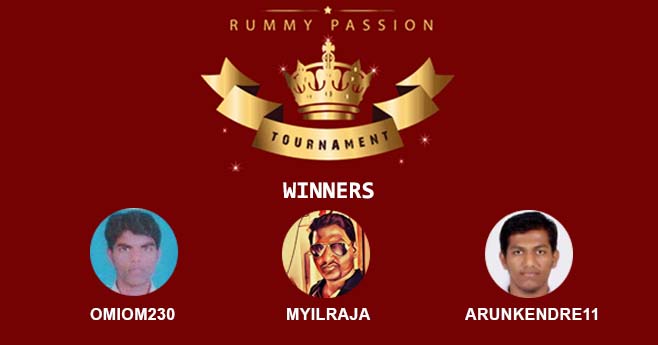 Congratulations to omiom230, myilraja, and arunkendre11 for winning the first and second Jackpot Daily 1K Tournaments on Nov 23.
Rummy Passion is now on your mobile! You can play your favourite Points Rummy, Pool Rummy and Deals Rummy games on your smartphone or tablet. Access the most action oriented rummy tables with the biggest cash prizes from anywhere and at anytime. Now you don't have to wait to log in to your PC or laptop! Just make sure that you have a 3G or 4G connection on your iPhone or Android device to play the smoothest rummy games ever. Our new and loyal players are enjoying these games and are giving us great reviews. Go on and give it a try!
Many expert players who play online rummy use this strategy to be successful players. Do you? If not, you should learn this simple trick which can make the difference between winning and losing. This tip is related to the Joker card, but not directly. Joker cards can change the game completely, but so can cards around the Joker! Discard cards around the joker card. For example if the Joker card is 6♥, then you should discard 4♥, 5♥, 7♥ and 8♥. If your opponent is holding the Joker card, he or she will save it to make an impure sequence. Most players will not use Joker cards to form a pure sequence. So learn this tip and use it to win online rummy games!