Have you claimed your special bonus yet? If not, see what you are missing out on. You can get up to Rs 5000 extra play money when you make a deposit into you Rummy Passion account on any Sunday. Simply use bonus code PASSION when you deposit and we will give you 25% extra. Now make every Sunday the most exciting day of the week!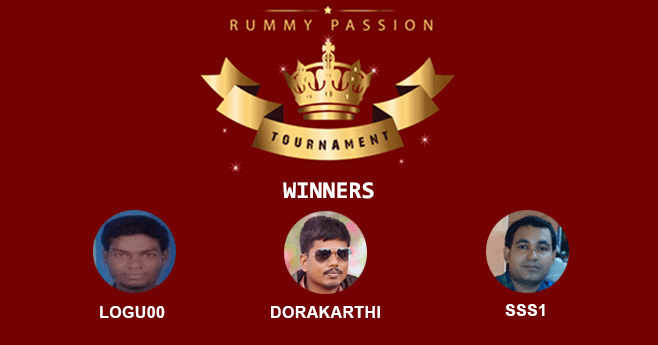 Congratulations to logu00, dorakarthi and Sss1 for winning the first and second Jackpot Daily 1K Tournaments on Oct 24 and 25
We are super excited about Rummy Passion's 'Deepavali Gold Rush Offer'. Most entries are in and over 200 players from all over the country have already qualified. With just 2 days remaining, the contest has become HOT. There is still time to qualify, so hit the tables now! We will be holding a lucky draw in which 10 lucky contestants will win a gold coin each. This is the best way to celebrate prosperity.
Expert Tip – Know what is most important in a Rummy game. It's great to get multiple jokers and low value cards in hand. But don't get swayed. Make sure that you work towards forming a pure sequence of at least 3 cards FIRST because without one pure sequence in hand, you will significantly reduce your chances of making a valid declare early on. Be aware of this tip when you play and keep your priorities straight!